These skis were co-built in shop by two clients. I illustrated the graphics based on a photo of the them on a memorable trip, and then included a log cabin reminiscent of their own. These were also featured on the Parlor Skis Instagram page.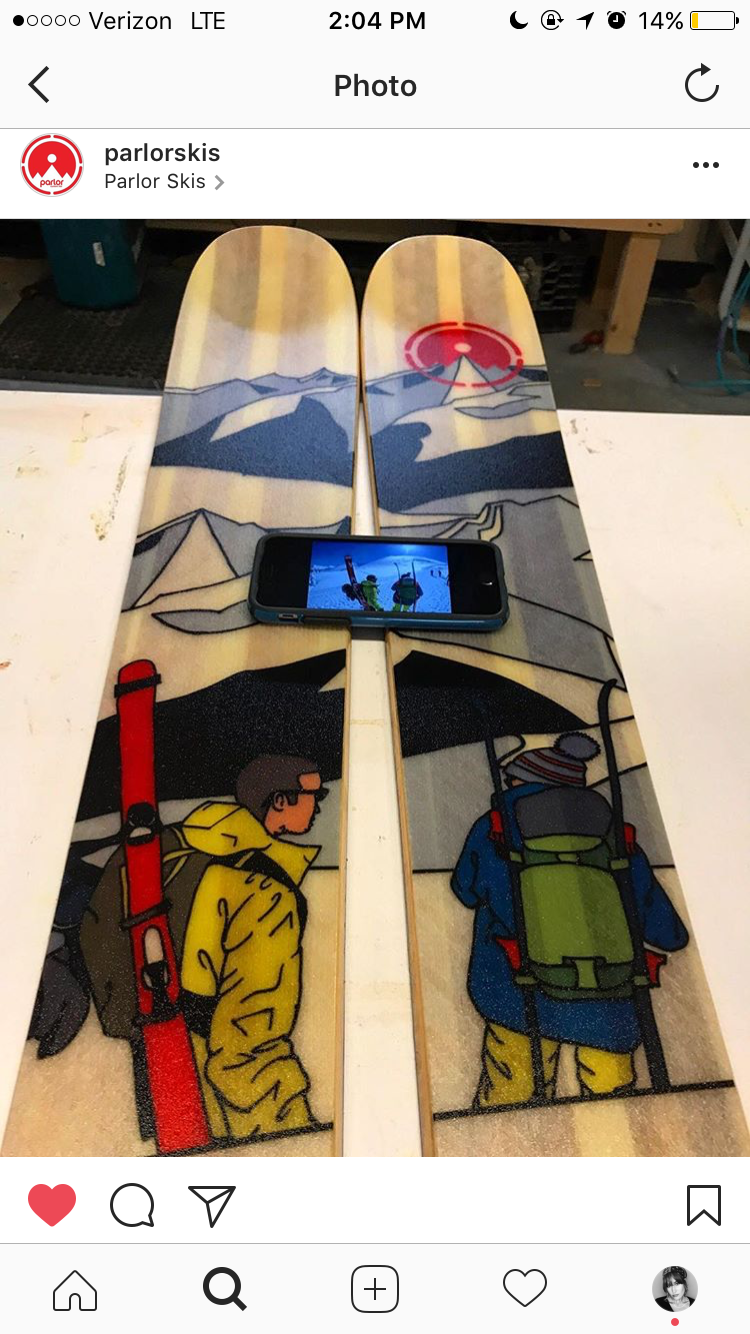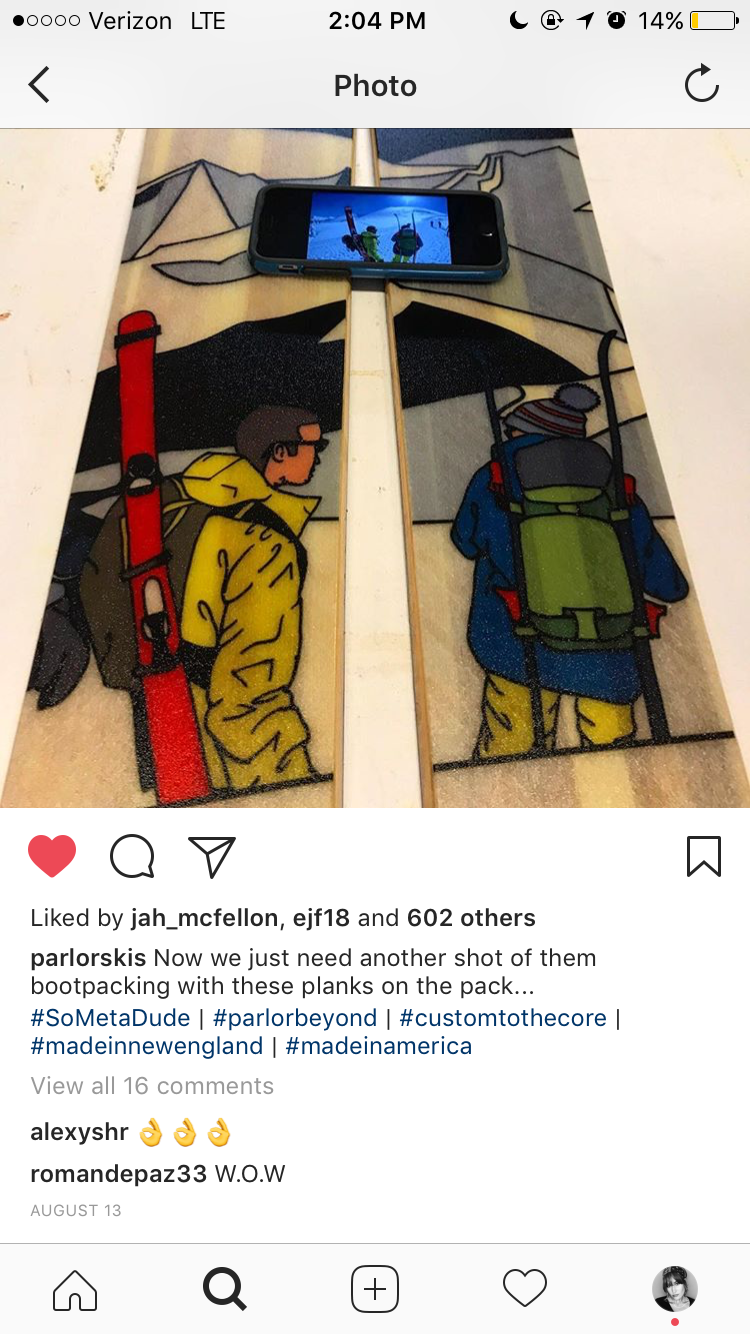 Image-trace of client's plane.
This client loved to travel and wanted to display that on a clean pair of boards with the wood core showing through. Includes coordinates of the client's college where she recently graduated.
Vintage ski poster inspired graphics incorporating the client's home mountain logo to add a personal element to the design
.