Hand-drawn mural design incorporating public domain elements for a private client.
Mural designed for City Swing indoor golfing facility in Washington, D.C..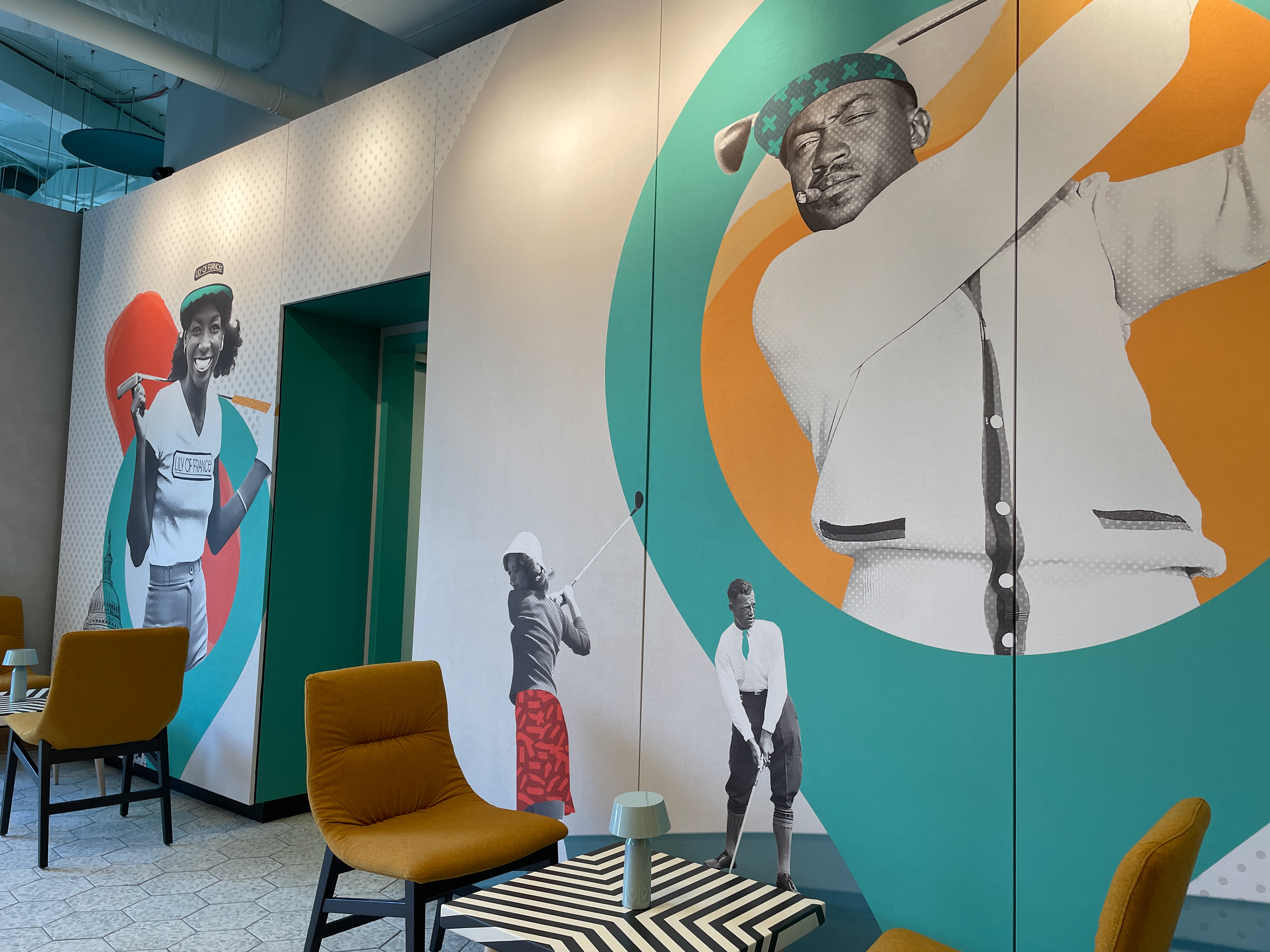 Repeating pattern hand-drawn and designed for Katsuya restaurant in Miami, FL, with locations nationwide. Printed on silver mylar commercial-grade material.
"Instagram-able" murals designed for Las Vegas's New York-New York Casino & Resort, Astek's biggest project in company history. Out of all the submissions, I had the most designs chosen to go to final print.
Designed LIVE on HGTV for upcoming show, The Renovator, premiering within the next year. This was designed specially for the bedroom of a little boy on the show, Benson.